Dr. Jennifer Le is a General Dentist at Foxcreek Dental in Oakville.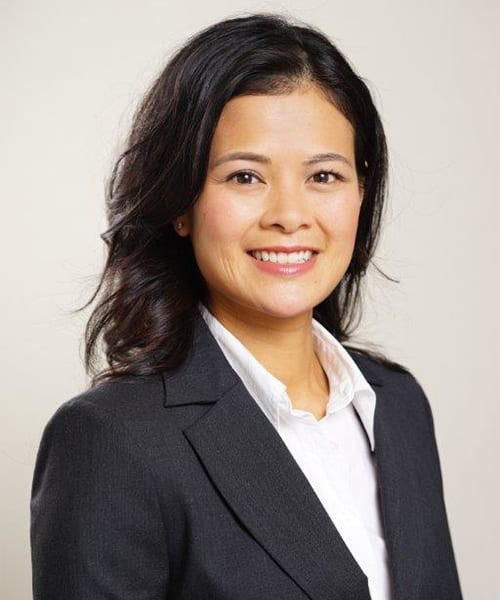 She completed her Bachelor of Science at Acadia University and her Doctorate of Dental Surgery at Dalhousie University, where she served as class president. She is an active member of the Ontario and Canadian Dental Associations.
Dr. Le has been practicing comprehensive dentistry for 12 years and has performed over 20,000 procedures including complex fillings, crowns, bridges, root canals, braces, extractions and implants. She believes in life long education and strives to learn and bring the latest techniques to her patients.
Growing up in a small town in Prince Edward Island, Dr. Le developed a strong sense of community, which she brings to her interactions with patients and staff at Foxcreek Dental. She is an accomplished pianist, having completed her grade 10 Royal Conservatory exam, and an outstanding athlete having competed nationally in figure skating and badminton.
Dr. Jennifer Le lives with her husband and two young children in Oakville. Together they enjoy travel, cooking, tennis, skiing and quality time with friends and family.