At Foxcreek Dental, our Oakville dentists offer traditional braces and Invisalign clear aligners as orthodontic treatment options to help straighten your smile.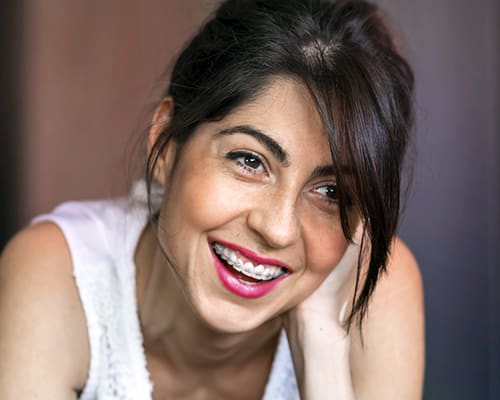 How Orthodontics Work
Orthodontic treatment can be used to correct a number of tooth misalignment and bite issues, changing the overall look and function of the smile.
Traditional braces or clear aligners put gentle pressure on the teeth to gradually shift them into their corrected positions over a period of months or years.
Traditional Braces
Metal and ceramic braces have been used for decades to straighten teeth using brackets and wires. In more recent years, advances in orthodontic treatment have resulted in braces that are low-profile and more comfortable.
How Braces Straighten Teeth
Braces apply continuous pressure to the teeth which is frequently adjusted by the dentist, in order to slowly guide the teeth into their new, corrected positions.
The supporting bone changes shape to accommodate the new positions of the teeth, as pressure is applied and the teeth begin to move. 
Invisalign Clear Aligners
Invisalign treatment gradually straightens teeth and alters smiles using a series of clear, custom aligners.
Each aligner in your series has been specifically designed to apply pressure to targeted teeth in order to gently shift the teeth into their corrected positions.
Invisalign clear aligners are a removable orthodontic treatment that is ideal for people who want to straighten their teeth without the need for braces. 
Similar in appearance to custom whitening trays, aligners are inserted and removed for eating, drinking, and when it's time to brush and floss.