Dr. Emma D'Souza is a General Dentist at Foxcreek Dental in Oakville.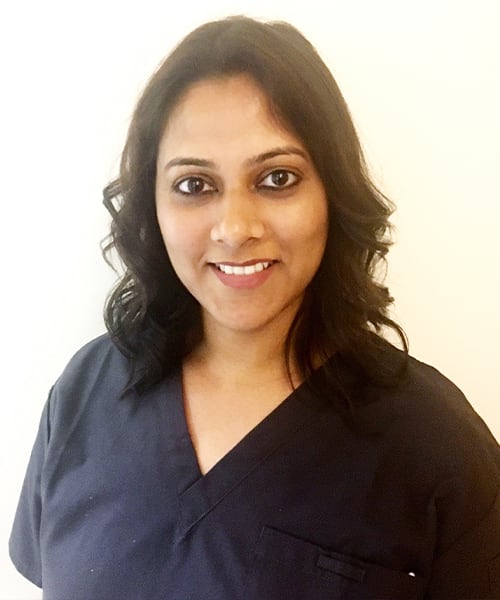 Dr. Emma D'Souza delved into her dental career with an enthusiasm for restorative dentistry. She is a member of many study groups and an avid practitioner of continuing education. Dr. D'Souza strives to provide the best and newest dental care for the community with her expertise in digital dentistry, Invisalign, and esthetic dentistry.
Dr. D'Souza is a graduate of the University of Manitoba, and has practiced dentistry in Canada and abroad, participating in various dental outreach programs overseas. She also holds a Honors Bachelor of Science degree in Developmental Biology from the University of Toronto.
Dr. D'Souza believes that communication is key. She encourages dialogues with patients to comprehend their concerns, helps them understand their treatment options and tries to simplify the complexity of dentistry for patients. She endeavors to create a calm, comforting and professional environment of care for her patients.
Outside the office, Dr. D'Souza is a food connoisseur, enjoys travelling and is an animal lover and dog mom.