Sehar Siddiqui is a General Dentist at Foxcreek Dental in Oakville.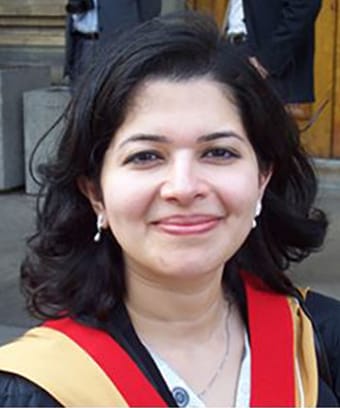 Dr. Siddiqui graduated in Dental Surgery (DDS) from the School of Dentistry at the University of Toronto in 2007. She also received a Bachelor's Degree in Dental Surgery (BDS) from Baqai University of Health Sciences (Pakistan).
Dr. Siddiqui has been practicing dental surgery for a number of years. She has attended various continuing education programs at the Universities of Toronto, and University of Western Ontario. She also continues to actively participate in new dental education courses and workshops. Dr.Siddiqui is also certified for Nitrous Sedation procedures through the University of Toronto.
Dr. Siddiqui is a member of the Ontario Dental Association, South Asian Dental Association and is licensed by the Royal College of Dental Surgeons of Ontario.
In her spare time, Dr. Siddiqui enjoys traveling, reading and spending quality time with family and friends.